It's so easy to connect to your students in a meaningful way with videos on YouTube. You can use these videos  to catch their attention, to inspire or simply have a laugh and enjoy a fun moment which makes everyone feel good! . 
Here are 3 of our favourites: 
1:When we saw this, it just made our day!
2. Whoever knew that music could be so artistic!
And here's a good explanation of what this is: https://blogs.scientificamerican.com/but-seriously/chladni-figures-amazing-resonance-experiment/
3. Wow! Is all anyone can say to this choreography: 
And here are two fun pictures:
1.How to annoy any musician:

2. Happy face music notes!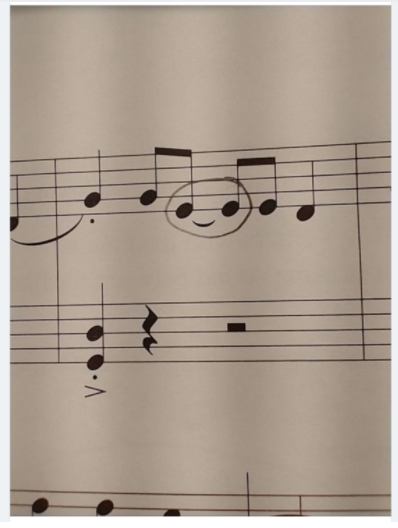 Looking for more? Check out out list of inspirational music teaching quotes for more inspirational ideas to share with students.