Attention: Elementary Music Teachers
Get a Full Curriculum of Teaching Resources for Elementary School Music Lessons in Grades 3-6
What is the Fun Music Company Curriculum?
The Fun Music Company curriculum is a complete music program for Primary or Elementary general music classes.
It is specifically designed to meet curriculum requirements, while at the same time making lessons engaging and fun for children.
It does this by structuring activities around the four areas commonly found in every music curriculum in the world: AURAL, SING & PLAY, COMPOSE and CONNECT.
Benefits of the Fun Music Company Curriculum

Structured to make it easy to cover your curriculum requirements with the minimum of extra stress and preparation time.

Includes step-by-step videos for you to play in the classroom, so even if you aren't experienced teaching an activity all you need to do is play the video and follow the instructions.

Has engaging and fun songs to sing and play, plus a complete composition program which will inspire and motivate children to make music class the best part of their day!

Easy to use with no software to install. All you need is a projector or video screen attached to a computer with internet access. Just login to the members area, select the module you want to work with and away you go!
Want to see how it works?
Watch this video for a short 'walk through' to see how it all works.
What you get with our platinum curriculum package
Four guidebooks with audio CDs, delivered to your door.
12 months of online access to all the classroom videos and interactive activities. There is no additional software to install!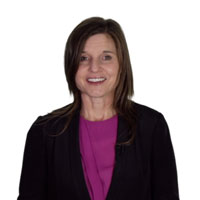 Training and support to make sure you are effectively meeting the needs of your curriculum. We can supply matching documents for your particular curriculum showing how it matches your curriculum needs, and we can even work with you to provide additional supplementary material if it is necessary.
Plus three important bonus items to ensure that you are achieving the best outcomes for your students.
Composition Masterclass Training
Valued at $149
Ten hours of online training on how to implement the composition element of the curriculum, in easy to understand, bite-sized chunks. In seven workshops, one workshop per grade you'll understand how to implement the COMPOSE lessons effectively with your students, no matter what situation you are teaching in.
Boomwhacker Beatz Curriculum Edition Download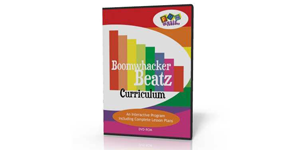 Valued at $79.95
One of our most popular programs, the Boomwhacker Beatz curriculum edition provides fun and engaging additional material using pitched percussion tubes.
Primary Percussion Download
Valued at $29.95
This program will provide additional percussion arrangements and reading scores to supplement the material in the curriculum program.
$447 USD