Leading neuroscientist to join Extensive Speaker line-up
Since the launch of the 2014 Virtual Music Education Conference, we've had a mystery guest showing on our page with only a few little hints of who we thought it might be. So we're extremely excited to be able to announce that we have none other than leading music neuroscientist Dr Daniel Levitin locked in to speak with us at this years Virtual Music Education Conference which is to be held online between July 4-7th 2014.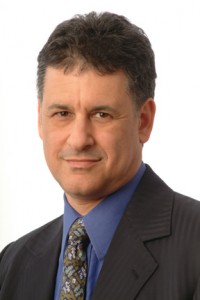 Dr Levitin is the world's foremost expert in music research having started as a musician and then becoming a neuroscientist. He wrote the book This Is Your Brain On Music: The Science of a Human Obsession which which spent more than 16 months on the New York Times and the Globe and Mail Bestseller lists and The World in Six Songs: How the Musical Brain Created Human Nature , another best seller.
As quoted in Wikipedia:
"His book sales have made Levitin the #1 bestselling scientist of the last ten years, and his television and film appearances have reached more than 50 million viewers worldwide".
It's going to be incredible to talk with Dr Levitin about the fact, fiction and "real "scientific evidence of what music actually does for the brain. So it's going to be a not- to- be missed interview for all musicians, educators and anyone working within music as you'll be able to use this information to continue to advocate and educate others about the importance of music in your local school and community.