Attention: Music Teachers
Learn all the latest developments in GarageBand music software this year to inspire and motivate students to create their own music!
In June 2017 we conducted one of the most successful and popular training events we have ever had: our Composition with GarageBand course. In this program we shared 40 outstanding lessons for teaching composition with GarageBand... and now we offer an update to that program.
Do you know how to use the latest enhancements in GarageBand for iPad 2.3.2?
GarageBand as a tool is constantly changing. Each year Apple add more options and tools to the application, and when software companies do this they often move options around.
For this reason it is vitally important as music teachers that we are aware of what each part of the software does, and how we can take advantage of the software in our classrooms.
Original course + update session = everything you need!
Our original composition with GarageBand course has 40 lessons within it, covering everything from creating basic patterns and melodies on the iPad to creating film scores in GarageBand for Mac. Scroll down below to see the amazing amount of lesson content which is available to you through this program.
In our update webinar we will provide you with 10 more outstanding lessons, bringing the total of lessons to 50 in this program, plus in this update we'll also provide an assessment framework for your work in this area as well.
Scroll down to learn more and register now.
The Update Webinar Session
What will we cover in this update session?
Using the new Drum Beat sequencer
The most important change to GarageBand in version 3.2 is the addition of this drum sequencer option. It provides a fun way for students to understand beat construction in a new way.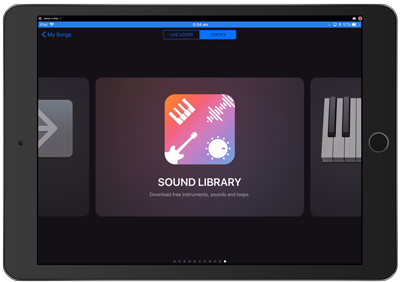 The new sounds library

Garageband has also added a wealth of additional options here. Which ones do you need, and which ones just take up extra space? We'll explore them all and work out which ones can create meaningful, useful projects for students.

New world music instruments.

We'll explore new ways to use the exquisite new world music touch instruments included in GarageBand for iPad, including the Koto and Taiko from Japan, and the Guzheng from China.

Projects and ways to make iPad and mac work together.

Transferring files and working between iPads and macs has been an issue ever since the very first versions of GarageBand for iPad. We'll discuss ways to get the technology that you have work, no matter what versions of software you're running and what model of device you have.
Bonus: Framework for Assessment
You asked for it - you got it!
One of the things that participants requested in our last session was some more ideas on how to assess students progress through their work in GarageBand. For this reason in this session we will share a range of assessment tools from simple multiple-choice quizzes through to assessment rubrics.
Replay pass is now available!
What teachers said about last year's training ...
Actual responses from the 2017 feedback forms ...

Professional, well-organized, covered both iPad versions (after latest update) plus Mac version. Really easy to follow along and learn from, and great resources too.



This was a great training. it was something that I was very interested in, and you have given some great resources to help utilize this technology.



Easy to follow. Resources to use in the classroom straight away.



Click to watch the student video from lesson four - guitar. These student videos range in length from 2-3 minutes to 10-12 minutes for complex topics to introduce.
The full content of the original
Composition with GarageBand program
Session one: Introduction to GarageBand for iPad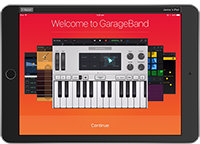 iPad Lesson 1 - Drums

Students learn how to interact with GarageBand for iPad and create their first music using the drums.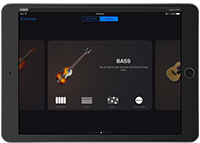 iPad Lesson 2 - Melody
Students learn the basics of creating and recording melodies using the keyboard instrument.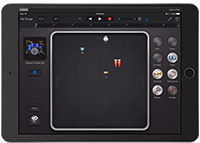 iPad Lesson 3 -  Smart Drums

Students extend their knowledge and learn how to use the Smart drums feature.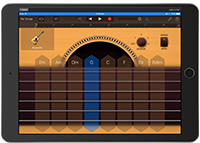 iPad Lesson 4 - Guitar

Students are introduced to the GarageBand guitar and learn how to use to to create awesome sounding guitar parts.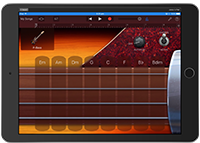 iPad Lesson 5 - Bass

Students learn to add a bass line to their compositions and learn about chord progressions.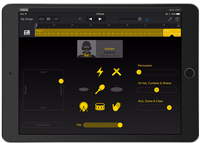 iPad Lesson 6 - Drummer

Students learn how to use the drummer feature in GarageBand musically.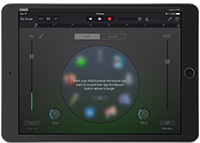 iPad Lesson 7 - Vocal
Students learn how to record their voice in audio and add audio effects.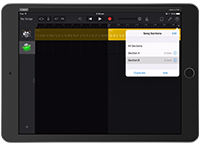 iPad Lesson 8 - Form

Students learn how to extend the form of their songs and create different sections of music.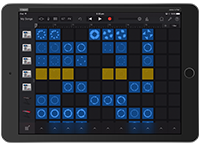 iPad Lesson 9 - Live Loops

Students are introduced to the live loops feature and create their own dance style piece.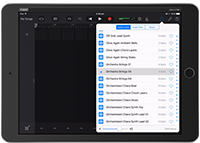 iPad Lesson 10 - Live Loops Palette

Students construct their own live loops palette to create their own composition.

Session Two: Using GarageBand for Mac in the classroom.

Mac Lesson 1 - Piano

Students learn to record simple melodic phrases using musical typing.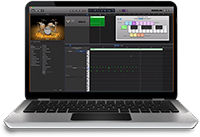 Mac Lesson 2 - Drums

Students learn to enter a simple drum part and the important sequencing skill of quantisation.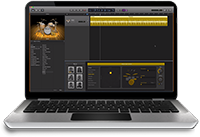 Mac Lesson 3 - Drummer

Students learn to use the drummer feature to create musical arrangements.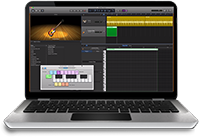 Mac Lesson 4 - Bass Lines

Students learn to how to create simple, effective and musical bass lines for their music.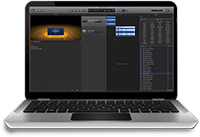 Mac Lesson 5 - Loops

Students are introduced to the loops library and how to use it to create musical arrangements.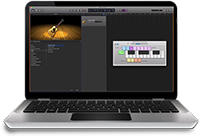 Mac Lesson 6 - Guitar

Students learn to how to create effective guitar lines using the Mac version of GarageBand.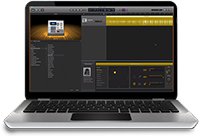 Mac Lesson 7 - E.Drums

Students learn to how to manipulate the amazing choice of electronic drum sounds within GarageBand.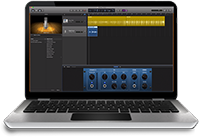 Mac Lesson 8 - Vocal Rap

Students create their own vocal rap style piece and record it into GarageBand.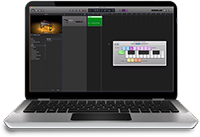 Mac Lesson 9 - Riffs

Students create a simple marimba piece based on repeated riffs, and optionally can perform it live using real instruments.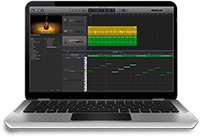 Mac Lesson 10 - 12 Bar Blues

Students create their own 12 Bar blues style piece and learn about swing styles.

Session three: more projects for GarageBand for iPad.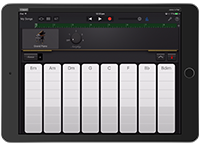 iPad Lesson 11 - Pop Ballad

Students create a pop ballad tune using the smart keyboard.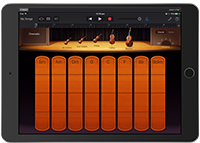 iPad Lesson 12 - Strings

Students use the string sounds on the iPad to create three different emotions.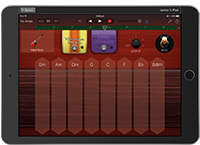 iPad Lesson 13 - Rock Guitar

Students learn to use the rock guitar sounds on the iPad.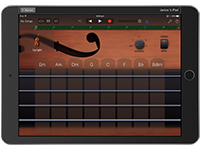 iPad Lesson 14 - Jazz Combo

Students create a jazz style piece to a given chord progression.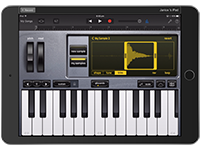 iPad Lesson 15 - Sampler

Students use the sampler to create their own custom musical instrument.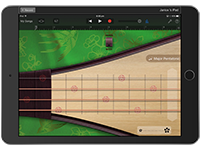 iPad Lesson 16 - World Music

Students learn about the Erhu and Pipa, and use them in a composition.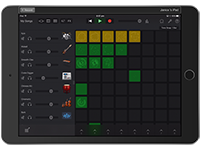 iPad Lesson 17 - Creating Loops

Students create their own loops using the live loops panel.composition.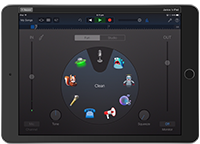 iPad Lesson 18 - Live Loops Vocal

Students create a piece of music using live loops and nothing but the human voice.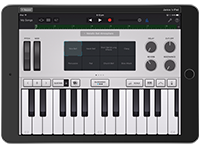 iPad Lesson 19 - Ringtone

Students create a ringtone for a mobile phone from scratch.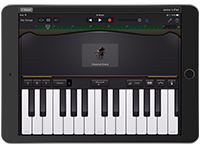 iPad Lesson 20 - Four line verse

Students set a given four line verse to music with the iPad.

Session Four: More projects for GarageBand for Mac.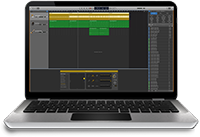 Mac Lesson 11 - Percussion

Students use the drummer feature to create interesting latin percussion parts.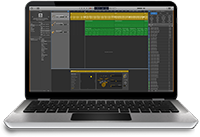 Mac Lesson 12 - Drummer Loops

Students use prepared drummer loops to create a pop song.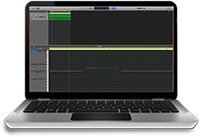 Mac Lesson 13 - World Music

Students learn how to use the Chinese instruments on a mac, and transfer work from iPad to Mac.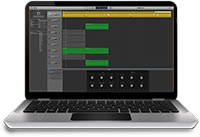 Mac Lesson 14 - Synth Sounds

Students learn how to manipulate synthesizer sounds in GarageBand for mac to create interesting compositions.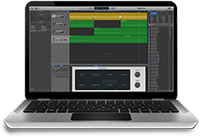 Mac Lesson 15 - The Arpeggiator

Students learn to use the arpeggiator synth sounds to create an interesting composition.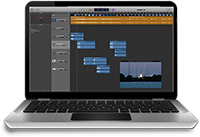 Mac Lesson 16 - Movie Scoring

Students create a soundtrack for a public domain movie clip.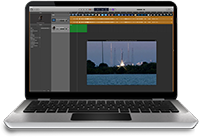 Mac Lesson 17 - Dramatic Moments

Students learn to punctuate dramatic moments in their music with cadence points.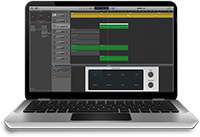 Mac Lesson 18 - Listening Assignment

Students listen to some movie music and complete an assignment to learn from it, while they continue ongoing projects.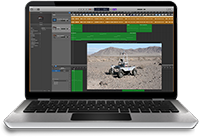 Mac Lesson 19 - Movie Melody.

Students compose melodies which reflect action or characters in a movie clip.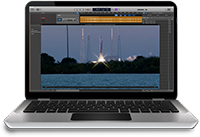 Mac Lesson 20 - Completion and Assessment

Students complete a full movie scoring project for assessment.

Online interface makes it easy to access all lessons
Our simple to use online interface makes it easy to access all lessons from our classroom interface, so that students cannot get distracted with other videos during their lessons.
You can also access all student assignment sheets via the link below each video.
The student assignments also have a youtube URL on them, so that students can reference the video and work on the assignment for homework if desired.
More actual responses from the 2017 feedback forms ...

The directions are so easy to follow. I can show these assignments on my smart board, and the kids understand what they are to do. I also print these instructions out so the students who get in an area of the room with less distractions have their own copy.  ALL of the assignments are excellent and great musical lessons for my students.



I am new to teaching music and using garageband. This was a fantastic way for me to learn about all that garageband has to offer and how I can break it down and teach it to my students. I love the student assignments and look forward to using them! Thank you for offering this fabulous online training!



Why you must attend this year ...
50 prepared lessons with classroom videos and assignment sheets!
Remember this is NOT just a training! You'll walk away with 50 prepared lessons (40 from 2017, plus 10 new ones created this year)... all with a student assignment sheets you can just print and hand out, plus short videos to show in the classroom. You won't have to spend hours preparing, you'll be able to "print and go" for these classes!
Learn the latest tools and methods for using GarageBand
We're doing all the hard work for you, finding what works and what doesn't for your students. You'll get information on how to use the latest elements of this software platform.
A fun way of connecting with just about any students via their technology
Students have these devices in their hands today. Its up to us to make sure that we're familiar with what they can do! If we really understand this and can utilize these tools this gives us a fantastic bridge to our meet our students where they are at.
At least 10 hours of professional development time (certificate included)
If you need some professional development hours you won't get anything as easy and fun to complete as this! You can watch the sessions at broadcast time, or just login and watch at your own convenience. There is no time limit! A certificate of attendance will be provided, upon completion of a feedback form.*
*This is not accredited by any third party. Please check with your local education authority as to whether this meets their needs for professional development credits.