Curriculum Centred Learning
Structured to make covering your curriculum easy for you and fun for your students.
Step-by-step Lessons
Includes step-by-step videos, so even if you aren't experienced in teaching an activity, all you need to do is play the video and follow the instructions.
Based on time-tested pedagogies
We have consulted with experts in leading music education pedagogies like Orff and Kodaly and incorporated the best from these systems.
Easy to use technology
Easy to use with no software to install. All you need is a projector or video screen attached to a computer with internet access.
Would you like to get a free teaching resource every week?
Join our mailing list on this page and you'll get free resources for music teaching every single week, plus instant access to our teaching resources archive of over 100 activities for classroom music teaching.



Explore our complete resources for every grade level
The Fun Music Company Curriculum Program
Fun Music Company Printable Music Lesson Plans
Fun Music Company Music Theory Worksheets
Order your music teaching resources online, its easy!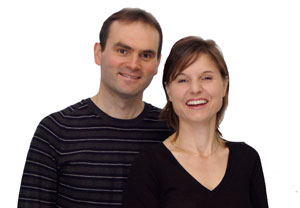 That feeling of being able to teach music anywhere, anytime is what encouraged Janice and Kevin Tuck to found the Fun Music Company back in 2006. With Kevin being a highly sought after musician and music teacher and Janice having taught music in schools both in Australia and overseas, they both struggled with getting access to quality online music teaching resources which meet the needs of any curriculum. In an effort to reduce their own out of hours preparation when teaching in schools, they set up a private music school where within 3 years, they were able to serve 300 families per week over a three year period using specially crafted music lessons. After their music school transformation, Kevin and Janice's focus has been to empower fellow music teachers with fun online music lessons which meet the needs of any curricula. Janice and her husband Kevin reside in Adelaide, South Australia with their daughter Danielle.
Latest News
Check out the latest news from our blog
We've all heard the saying, "use it or lose it," especially when it comes to learning and teaching.