How Music Teachers Like You Can Teach Composition With GarageBand, Using Only Minutes of Preparation Time
Learn how teachers are making their lives easier with a simple system of garageband lesson plans and garageband project ideas that will make your classes so engaging and fun your students will not want to leave!
Click the sound icon below 

to unmute and make sure your sound is turned on!

"Hey Janice… I can make my own song … and its really great!"

That was what my five year old nephew said to me.
I'd known him since he was born, and he knew I had something to do with music (which was why he told me), but when he said that I really didn't believe he had actually created his own song! He hadn't even been to school, let alone learned how to play an instrument or write a piece of music!
Then I did actually have a look at what he was talking about. This was nearly 15 years ago now and his dad had an apple computer, and that was one of the first times that I had encountered Apple's GarageBand software.
It was pretty primitive by today's standards, but it did allow him as a five year old to play around and create his own piece of music. He was right … he had indeed made his own song!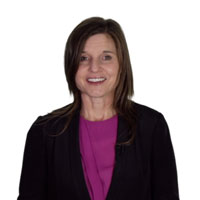 Music teacher and creative director
of the Fun Music Company.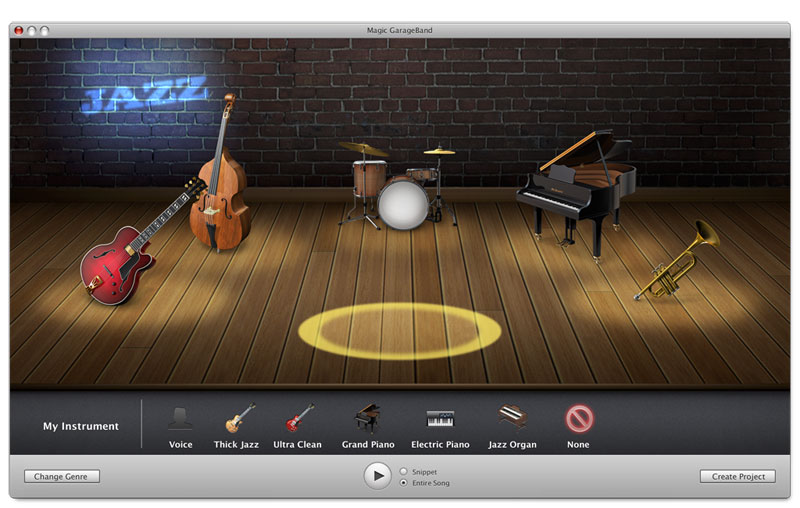 Screenshot of early GarageBand Software
from "i-Life" suite released 2008.
Here was a piece of software that allowed a five year old, with no music experience the ability to make their own song!
I always knew there was something special in Garageband software, that it really did have something magical in that it was conceived that way from the beginning … with a philosophy that anyone could create their own music.
However, I was always challenged by it. Especially when I came back to it a few years ago. It looked so daunting, there are so many instruments, so many options, so many knobs and buttons.. I just had no idea what to do with it!

I realized the problem wasn't in the software, or the way the software was made, but was actually in the way that we thought of it as teachers.
What we needed was to separate bits of the software out, and teach it a little bit at a time through composition projects … because composition is what GarageBand is made for … we just had to find a way to get over the  complexity of it and let that shine through!
Once I knew this answer I did a little session on GarageBand at one of our virtual conferences. I'll never forget the feedback from that event. We had amazing speakers, an incredible line up of guests – but it was my little session on GarageBand and the ten lessons that I shared that was the most popular session from that conference.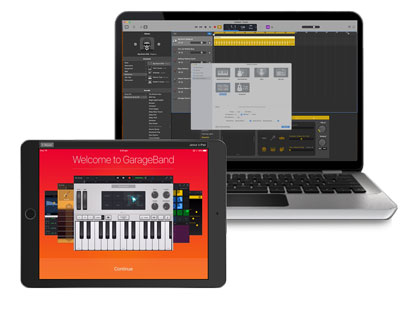 GarageBand is now for iPad and Mac, and is far more advanced with many more features.

When I realized how popular and useful this was for teachers, we expanded the program the following year to 40 lessons – 20 each for Mac and 20 for iPad, and we've continued to build on it since then.
Once I realized the concept of just taking a little bit at a time.. utilizing the strengths of GarageBand and teaching each part bit by bit, then we could make amazing lessons which students would love.
I hadn't realized it when I started, but not only does it help your students with the composition areas of the curriculum, it also teaches them musicianship and theory, as they have to learn about beats in a bar, time signatures, scales and chords as they learn.
We used to update it every year, but the GarageBand software has been the same for a few years, so we have refined the collection and indexed the lessons to package them into a new collection for you.
Introducing …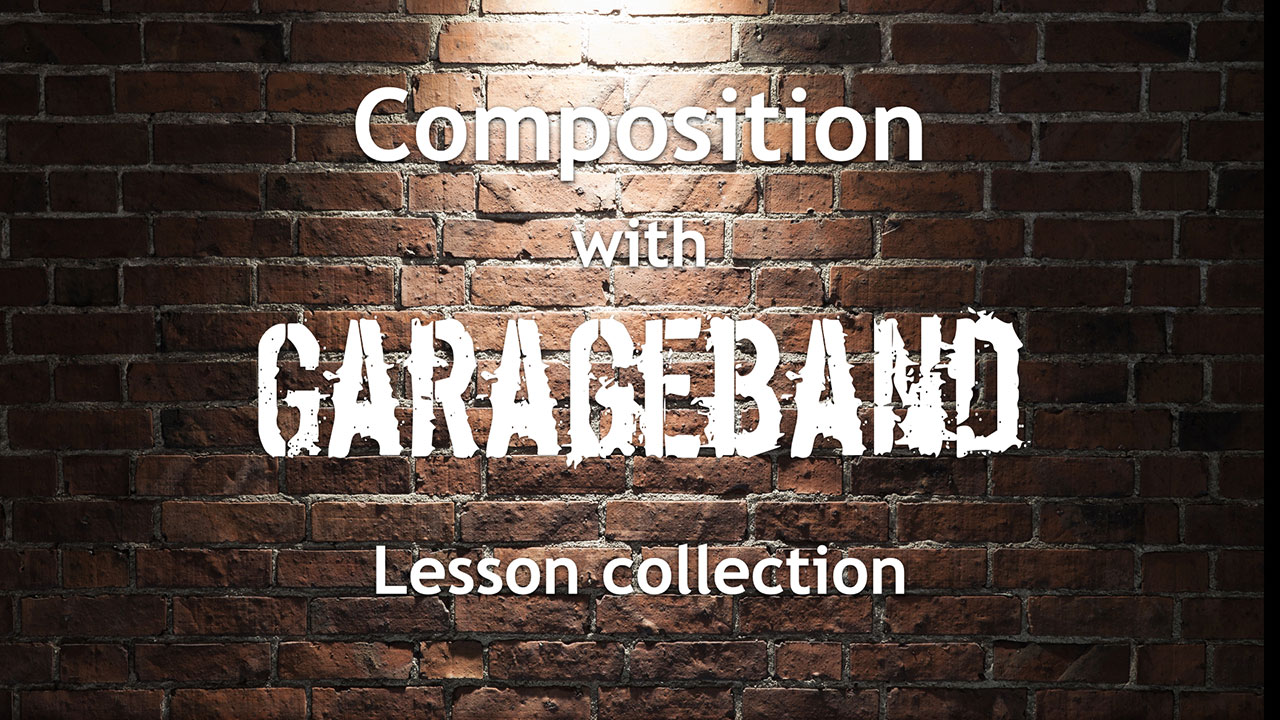 This has taken my team five years of development to create this library of lessons, but it is totally worth it because you can get access to it in moments, without going through all the pain of working out what lesson ideas to use.
So what might have taken you three or four HOURS to prepare a lesson idea, work out how you'll teach it, create a worksheet and get it ready for the students – you can now do in a few MINUTES!
You find the lesson you want to do, have a brief look at it to make sure its suitable, and away you go!
But of course I can tell you all I like about how the lessons work, and how easy they are to use, but that isn't as good as you experiencing them yourself.
So please download the PDF below, and watch the tutorial video for a lesson on the GarageBand for iPad Guitar.
Here is what you'll get with this program of GarageBand Lesson Plans

Thirty five lessons for GarageBand for iPad so you can make use of those individual devices in your students hands, and have them making music with them!

Twenty five lessons for GarageBand for Mac – so you can make use of the mac computers in your school.