Teaching Young Children (Ages 4-8) Music?
Download and Print an inexhaustible library of worksheets designed especially for this age group.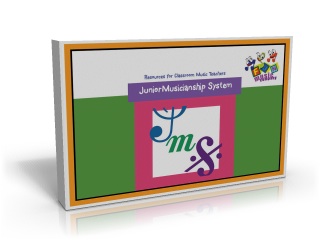 Imagine for a minute your youngest students – We are talking under the age of 8, little kids. Some teachers have students as young as 4, some even younger. It is a fact that the younger you can expose children to music, the better off they will be… even if it is frustrating at times!
Learning music theory (learning the note names, the rhythm names and symbols and how to read music) is vital for every age group, and can't be ignored.
Whatever age your young children are – just focus on them and see if I can magically describe them for you:
"..… They are fidgety, they are hard to keep focused, they really struggle reading music and never practice! They do alright when it comes to the practical parts of the lesson, they seem to concentrate alright, but when it comes to theory you are really stuck. "
Am I right?
Well the product on this page is designed to help with that. The Junior Musicianship system is an entire collection of worksheets that have been designed with this exact age group in mind.

Large Print Manuscript
designed just for little fingers and thick pencils or markers.

One concept per worksheet
so that they can focus on one thing and retain it.

Very few words
Preschool children usually havn't learned how to read yet!
Here is what is included with the Junior Musicianship System:
Pitch – Drawing Notes
examples include:

Pitch – Note Identification
examples include

Pitch – Keyboard Connections
examples include:

Rhythm – Drawing Rhythmic Symbols
examples include:
*All worksheets supplied with both American and European Names

Rhythm – Identification of Notes and Rests
examples include:
*All worksheets supplied with both American and European Names

Rhythm – Understanding Rhythmic Concepts
examples include:

symbols – Drawing Musical Symbols
examples include:
Symbols – Understanding Musical Symbols
examples include:

Where did you get these categories from?
What we have done is gone through all the basic texts we can find – tutors for teaching piano, recorder, violin and any other instrument that YOUNG children play, and we've looked at all the concepts that are included. Then we've attempted to write a worksheet that teaches just that concept.
What we did next was take those concepts and attempt to group them in the most practical, easy way that will make it really easy for you to find the worksheet you need, first time, every time.
Want some samples?
Enter your details here and we'll send you not only some free samples by email, but our article "Teaching Music Theory to Young Children" which explores eight music teaching strategies to get young children reading and understanding better, with less effort and more fun!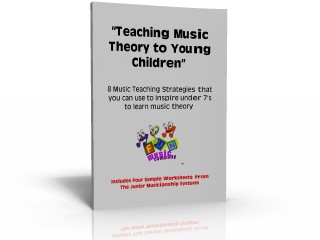 When you download it, the main menu page for this product looks like this:
Where you can quickly choose between the three major categories included – being Pitch, Rhythm and Symbols.
Once you've chosen the category you'll get a further submenu with each of the topics listed, and once you've chosen a category you will see a thumbnail of each worksheet, along with a printing button that you simply click to load it into your adobe acrobat reader. Hit the print button and away you go. The whole process of choosing a worksheet is designed to be done in about 10-30 seconds!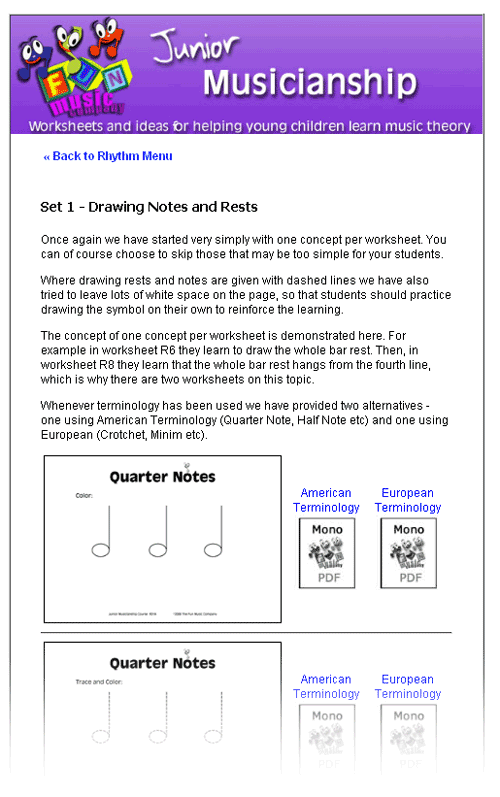 What if the Junior Musicianship System doesn't have the worksheet I need?
We have a unique concept with this product:
YOU get to be involved in the development process.
Yes, that's right. We don't feel that we are necessarily qualified to develop the right resources for YOUR music lessons, as everyone has different needs. Therefore we've come up with a way to offer you what you need.
Bonus #1 – Unlimited Variation Requests
Yes that's right. If you need a worksheet for this age group to help them learn a concept which is not yet covered in this program all you need to do is fill in this simple form request and we'll make it up for you and post it in the members area. In most cases our team of designers can get this done within 48 hours.
Of course, we can come up with a bunch of teaching worksheets on our own, put them out there and say "that's it", but this is not the intention with this particular product.
Once you are a member of the "Junior Musicianship System" we love you to send in variation and new worksheet requests, because it adds value to the course for everyone.
Imagine how amazing this product will be in the next few years, with hundreds and possibly even thousands of contributors giving ideas and feedback to the product, and making it better all the time!
In the meantime you have access to the over 200 worksheets that we have created so far, and we are on the job full time to work with you in providing what isn't included yet.
Bonus #2 – Musicianship Incentive Pack
We all recognize that incentives are really helpful in teaching young children. Children LOVE stickers and certificates, and it gives them a sense of achievement as they complete the course.
This little bonus incentive pack contains three elements:
A Sticker Chart and Printable Stickers that you can print out yourself on plain sticker paper
A selection of completion certificates that you can choose from to print out for your students, at any time you feel they have completed the junior musicianship requirements.*
A Teachers Record chart, allowing you to keep records of what student has completed what worksheet.
Bonus #3 – Audio Training "8 Strategies for Teaching Music Theory to Young Children"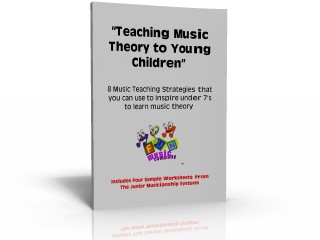 You may have already downloaded the "8 Strategies for helping young children to learn music theory" document, but I was so excited when I wrote that document that I wanted to expand on it further, so I recorded an audio program for you.
This 30 Minute training has loads of practical ideas that you can use to effectively improve your communication with young children.
How much does this cost again?
The price is $49.90 for instant download of every worksheet we have for this age group. There are currently over 200 worksheets in this package to choose from
What If I don't like it? Can I get my money back?
Of course you can! We have always offered a 100%, unconditional money back guarantee on all our products at the Fun Music Company. If any time in the first 90 days you feel that the Junior Musicianship system is not for you then all you have to do is let us know and we'll instantly refund your money – no questions asked.
Is this genuine? Or is this another internet scam?
The internet gives you quite literally access to a world full of resources and tools – many of them free, and many of them where you have to pay, and you never really know what websites are trying to scam you into taking your money for no good reason.
If you've ever been scammed on the internet then you've got good reason to be fearful – however it isn't the internet that scammed you… it's a person!
The people who are behind this page are simple – My husband and I. We have designers, artists and others who help, but when you buy something from our company you are buying from us directly. We don't hide behind a big corporate structure that doesn't care about you and your needs.
Purchase the Junior Musicianship System today and you'll be giving yourself the gift of:
A choice of over 200 worksheets that you can print out and use tomorrow for young children's music lessons
The knowledge that you can request changes and updates to the worksheets if they don't meet your needs for your young children
Ideas and strategies to keep your children inspired, and keep yourself happy, enthused and excited about sharing music with children