Like all of our products at the Fun Music Company…….
We want you to "Test Drive" these materials for 90 Days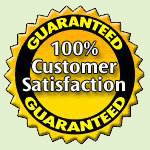 Complete the order form today and get started tomorrow. You´ll see how Printable Music Theory Books will be invaluable in your repertoire of teaching materials. If at any time you feel that the small investment you've made for this product is not worth your while then we insist that you contact us straight away, and we will refund you 100%.
We will even allow you to keep all of the included assessments just for having spent your time with us. So you really have nothing to lose, and everything to gain!




Janice Tuck, CEO
The Fun Music Company