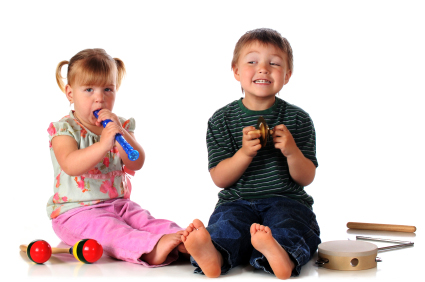 Teaching pre-school music can be either an ultimate teaching experience or it can be a worst nightmare! Is it possible that it all comes down to mindset?
There are those teachers that seem to have it all under control with young children, the kids seem balanced and happy and excited, yet attentive and inspired and there's a productive buzz around the room. They look like they do it naturally and seem to be "kid magnets". And then there are those who feel that absolutely nothing works. They feel that no matter what they do and how exciting the activities are, the kids just don't respond and they usually absolutely dread teaching pre-school music classes.
So what makes an outstanding pre-school music educator? What sort of things do they do that makes them exceptional?
To be the Best, we need to Model the Best!
Tell me, would you get financial advice from a poor person . No way!
If you want to improve your finances, you'll try to mix with people who you aspire to be, you'll read financial articles, read financial magazines and attend financial seminars where you meet those who have achieved the financial level you want and you'll learn from those who already make a lot of money.
So why should it be any different when we learn to teach? Any pre-school music teacher who wants to "cut it" should be making time to meet with, talk to, share stories and observe the best teachers we know in preschool music teaching. There are loads of weekend teacher trainings, free workshops through music shops and conferences to attend, but how about also finding some of the best preschool music teachers and ask them what makes them enjoy and love what they do?
I believe that teaching in any area is a learned process, if you're going to cut it as a preschool music teacher, then learn it from the best- If you get an extra one or two ideas from each person you talk to or learn from, then it's worth it!
Outstanding Preschool Music Teachers have Exposure and Experienced based programs rather than Outcome Focused Programs.
With preschoolers, if we start to test them or compare them to other similar aged children or classes in any way they are never ever going to enjoy their music classes! And some children will be able to just fly through the activities and songs you set while others just don't. This is irrelevant at preschool age and it's not about how well they do it, it's about the fact they have exposure to it and have fun while doing it.
Remember: We only learn if it is fun and new, so why should preschool aged children be any different.
The best preschool music programs have different experienced based topics with fun preschool type themes and loads of variety in activities and interesting things to look at. There should always a new surprise around every corner- so one of the challenges of being a preschool music teacher is that you need loads and loads of ideas that are fresh and new all the time- easier said than done! The whole lesson needs to be one new fun thing after another, sure they will have their favorites and will ask for them all the time.. and I mean all the time, but isn't that a nice problem to have!
I've made a point of finding people who are brilliant, and that is why it was such a pleasure to interview Carol Biddiss about her ideas on preschool music recently. If you want to check out this interview click here to visit the preschool music website we put together.
Now it's your turn! What do you think? What are your most effective activities, advice and tips in teaching preschool music? What do you think makes a most effective preschool music teacher? We want to hear from you!!