Inspire your music classroom or studio with these music teaching quotes. Post them in your classroom, share music quotes with your colleagues, or add these inspirational music sayings to a band, choir or school newsletter.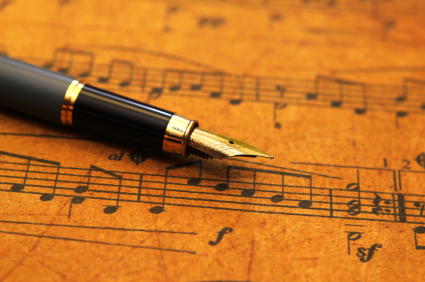 Music Quotes for teaching
Music teaching quotes from famous people
"You are the music while the music lasts."- T.S. Eliot
"Music is a moral law. It gives soul to the universe, wings to the mind, flight to the imagination…"-Plato
Albert Einstein was once asked how he discovered the Theory Of Relativity. He said " I didn't discover it. I was listening to music and the whole thing dropped in."
"Music was my refuge. I could crawl into the space between the notes and curl my back to loneliness."- Maya Angelou
"Music is the movement of sound to reach the soul for the education of its virtue."- Plato
"Music expresses that which cannot be said and on which it is impossible to be silent." – Victor Hugo
"A film is – or should be – more like music than like fiction. It should be a progression of moods and feelings. The theme, what's behind the emotion, the meaning, all that comes later." – Stanley Kubrick
"The man that hath no music in himself, Nor is not moved with concord of sweet sounds, is fit for treasons, stratagems and spoils." – William Shakespeare
"A good compromise, a good piece of legislation, is like a good sentence; or a good piece of music. Everybody can recognize it. They say, 'Huh. It works. It makes sense.'"- Barack Obama
"For me, everything definitely comes from music." – Mike Myers.
"My heart, which is so full to overflowing, has often been solaced and refreshed by music when sick and weary." – Martin Luther
"I would say that music is the easiest means in which to express, but since words are my talent, I must try to express clumsily in words what the pure music would have done better." – William Faulkner
Music teaching quotes from famous musicians
"Tell me, I forget; Show me, I remember; Involve me, I understand"- Carl Orff
"To play without passion is inexcusable!" – Ludwig von Beethoven.
"Young people can learn from my example that something can come from nothing. What I have become is the result of my hard efforts." – Franz Joseph Haydn
"A great work of art is made out of a combination of obedience and liberty." – Nadia Boulanger.
"Music doesn't lie. If there is something to be changed in this world, then it can only happen through music." – Jimi Hendrix
"Music can change the world because it can change people." – Bono.
"It isn't where you came from, it's where you're going that counts." – Ella Fitgerald
"Always be a first-rate version of yourself, instead of a second-rate version of somebody else." – Judy Garland
"I was born with music inside me. Music was one of my parts. Like my ribs, my kidneys, my liver, my heart. Like my blood. It was a force already within me when I arrived on the scene. It was a necessity for me-like food or water." – Ray Charles
What's your favorite music quote?
Please feel free to share your most inspirational quote or story in the comments section below. What quotes have made the biggest impact on you and your students? By networking together we can build an extensive resource of the best quotes to save time in finding them when we need them. We'd love to hear from you!!