Download Music Theory Worksheets
Download an outstanding collection of 100+ music theory worksheets below.
Below, you'll discover an assortment of music worksheets designed for teaching music theory. All available worksheets offer options for both American and European languages. Consequently, these worksheets can effectively incorporate either staffs or staves, as well as bars and measures, depending on the your requirements. Also, they consistently employ accurate rhythm terminology. In instances where it's needed, we have provided both worksheet versions. Additionally, our comprehensive products come with formatting tailored for both Letter and A4 paper sizes.
Music theory worksheets from our complete music theory course
Download Your FREE Music Theory Worksheets Here:
Blank Manuscript Paper
Music Worksheets Level One:
Music Worksheets Level Two:
Music Worksheets Level Three:
Music Worksheets Level Four:
These music theory worksheets are samples from our complete music theory course
Download and print a complete course of music theory for your students.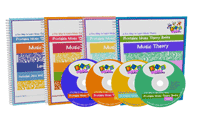 Flexible for different ages and abilities.
Copyright free with printing license.
Compatible with major examination systems.
Everything included: Printable student workbooks, assessments, quizzes and examinations.
Print workbooks out, or page by page as you need.
Music theory worksheets for young children
Download Your FREE Music Theory Worksheets Here:
Music worksheets on music history and musicianship topics
Download Your FREE Sample Music Worksheets Here:
Complete modules of music lessons including
fact sheets, music theory worksheets and lesson plans.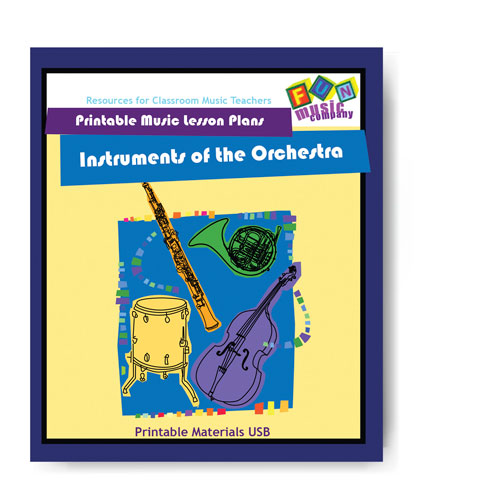 Module one: Instruments of the Orchestra
Everything you need for an entire module of work based around standard musical instruments.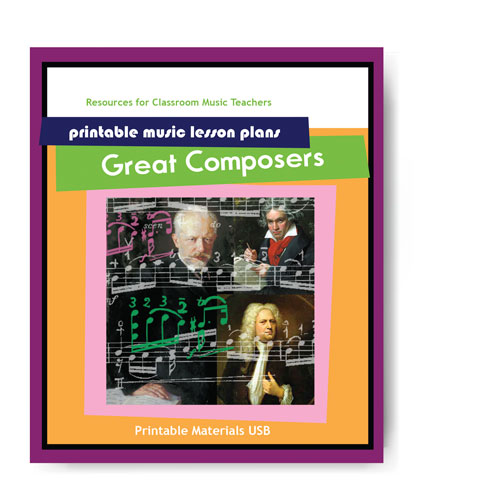 Module two: Great Composers
15 lessons on selected composers from the Baroque through to the 20th Century. Interesting trivia and modern activities. Keep students engaged throughout the topic, and help them learn essential musical knowledge and musicianship.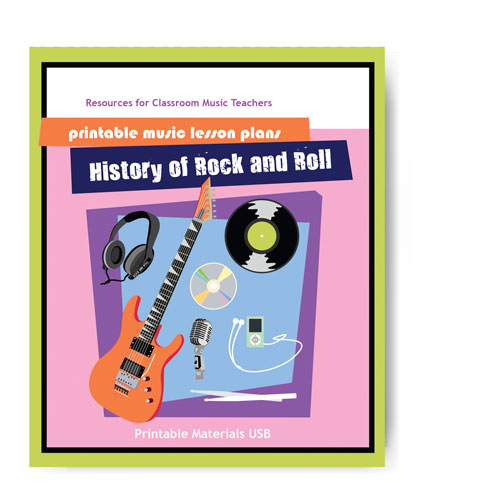 Module three: History of Rock and Roll
15 Complete lessons on the history of Rock and Roll, from the beginnings of rock in the 1950s through to today. This course gives an overview of the development of rock music. Help students understand different musical styles.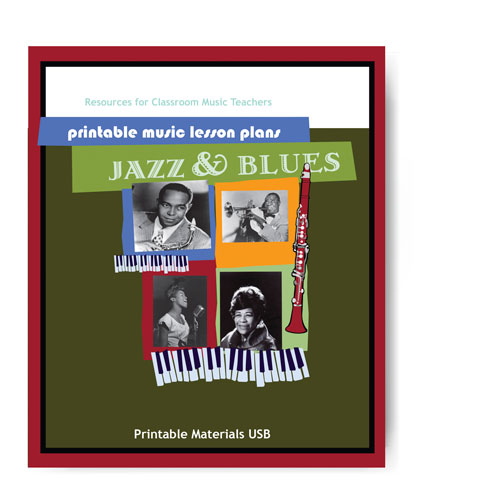 Module Four: Great Artists of Jazz and Blues
Explore the development of Jazz with your students. Starting with the Ragtime of Scott Joplin, through the Big Band and Swing eras. Then through to Be-Bop and influences in Blues and Rock and Roll.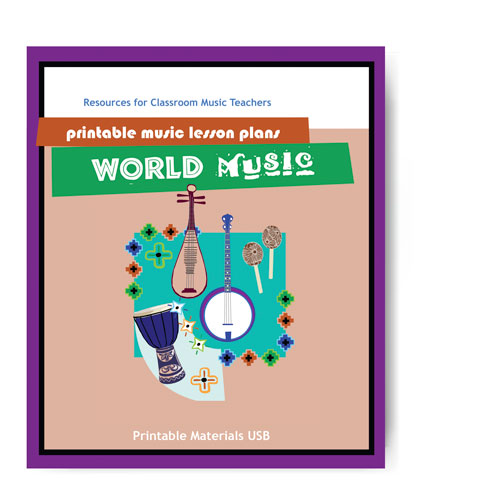 Module Five: World Music
Share a world of music experiences with these fourteen prepared music lessons. They are suitable for upper elementary and junior high school. Students will discover everything from African drumming to Indonesian gamelan.
Fun Music theory worksheets for classroom lessons
Download your FREE sample music theory worksheets here:
Inspire and challenge your students with enjoyable revision activities.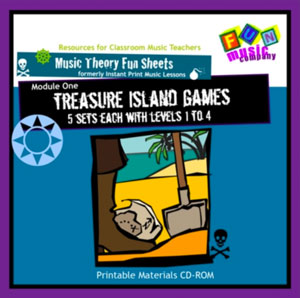 Music worksheets module one: Treasure Island Games
In this set of worksheets students will answer questions on a variety of challenging topics. They will then find the answer to a hidden trivia question. Sections on rhythm, scales, melody, intervals and aural are all included.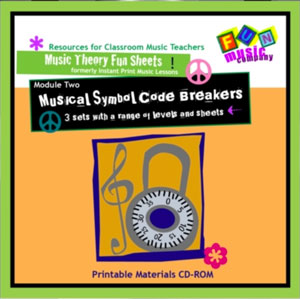 Music worksheets module two: Musical Symbol Code Breakers
In this module students will become familiar with a variety of common musical symbols. Three fun types of code breaking worksheet makes it fun to learn all these symbols!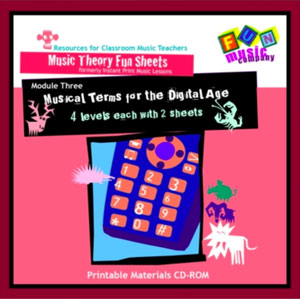 Music worksheets module three: Musical Terms for Digital Age
In this set of worksheets students will use a unique way to learn the Italian music terms. Beat the clock and learn the terms in a fun way with this unique mobile phone inspired concept.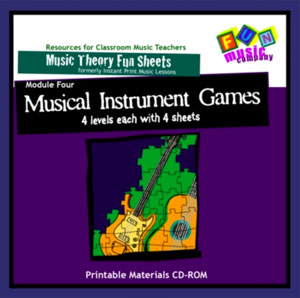 Music worksheets module four: Musical Instrument Games
In this module students will become familiar with common and not so common musical instruments. All the orchestral and the modern instruments are covered in these fun worksheets. They are suitable for many different age levels.
Join the Fun Music Company Weekly Resource Email List and access our Music Teaching Resource Archive
Every week we share  new teaching ideas for music lessons. This includes games, music theory worksheets, an interactive whiteboard resource, or a lesson plan. We give you the resource and we show you how to use it in a short video.
Enter your name and email below to subscribe to our weekly resources for music lessons. Plus you will gain access to the Fun Music Company Resource Archive.
SECURE & CONFIDENTIAL
Your details will not be shared with anyone else.
Privacy Policy