Looking for suitable Youtube Videos for Music Teachers? Look no further!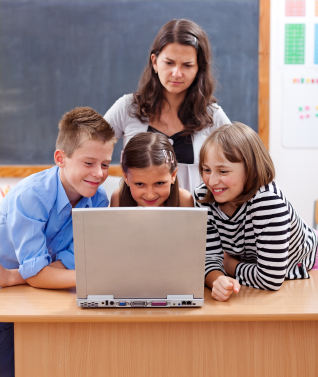 It's so easy to connect to your students in a meaningful way with multimedia and with music education videos on YouTube. With a single click, you can instantly inspire young musicians to excel musically and academically. Use videos to teach a concept through the language of video or simply enjoy exploring the many educational offerings.
Here are 10 of my favourites:
1) Why an "A" is not enough:
Dr. Brennan makes a poignant point about the educational system using a familiar tune at a band concert while encouraging excellence through music education and performance.
2)Vibration: See The Unseen:
This is an excellent slow motion look at vibrations that can serve as a music teaching resource. With a catchy electronic melody and awe-inspiring imagery, this YouTube video will help your music students understand vibrations and sound wave in an unforgettable way.
3)Animusic on YouTube:
Animusic creates musically inspiring computer animation combining imaginative virtual instruments with MIDI music. Works for every instrumental group from percussion to strings will awe students!
4)Deaf Percussionist Evelyn Glennie Teaches How to Truly Listen:
Scottish percussionist Evelyn Glennie has mesmerized audiences for decades. She explains how to listen to music, including interesting insights from her own experiences with music, deafness and how there's much more to the art of listening than act meets the eye. This TED talk video is over 30 minutes long and makes a great start to discussion for any older class.
5)Music Advocacy YouTube Video:
What are the benefits of music? This simple presentation is one of the best music advocacy videos I've seen- it's simple yet tasteful and provides interesting insight and facts on the benefits of music education to our brains.
6)Eric Whitacre's Virtual Choir "Lux Aurumque":
Choral directors who love Eric Whitacre's lush harmonies and ethereal compositions will enjoy sharing Whitacre's innovative take on choral music in this popular YouTube video.
7)Evolution of Music – Music History Mashup
With over 100 songs spanning a millennium, this music history mash-up takes your students through an exciting historical journey through time in just 11 minutes.
These seven videos are a start to sharing, but I'm sure you will agree there are so many more high quality videos freely available. Please feel free to leave your comments and share your favourite music education videos so that all teachers can get easier and quicker access to resources.