Music Classrooms can often have loads of percussion instruments laying around. The question is what do you do with them all?
Sure, you can play simple rhythms and percussion grids with them, but what do you do beyond this when your students are ready to learn bigger, more inspiring ensemble pieces?
For a start, there are some things for you to try out. By clicking this e-book download link below, you'll find ideas for beginning percussion in the classroom and some ideas if you've got students who need a little extra challenge. So this is a great place to start, it's free and it gives you an instant start without needing too many instruments.

For some extra ideas, here are three well written and easy to use pieces which will make use of the instruments. They all suit mid- upper junior level classes really well and come complete with teacher notes and play along sequences so that if you don't have all the instruments, you can still play the pieces.
DISCLAIMER: These pieces are all written by my husband Kevin – so yes I have a financial interest in showing them to you. But I simply wouldn't be telling you about them if I didn't believe that they would be helpful in the classroom, so now we've got that over with lets get on with seeing what the music is!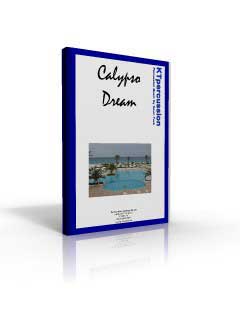 Calypso Dream is easy to implement and is a great "catchy" beginner percussion ensemble piece which uses xylophones, glockenspiels and any other tuned percussion instruments you may have  laying around as well as the smaller untuned instruments such as the guiro, maraccas and claves . This piece has fifteen adaptable and easy to play parts altogether which fit together without too much effort and sound instantly rewarding. Whether you have a small group of 5-6 children or a large group of thirty, Calypso Dream is sure to suit.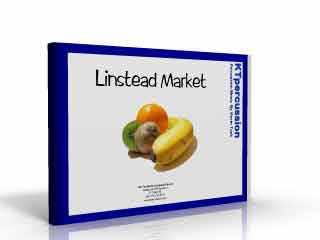 Linstead Market is based on a traditional Jamaican tune which is light spirited and easy for students to remember- which helps students to have a successful experience playing it first time.  In this piece you'll be able to make use of the drum kit and piano as well as the tuned percussion instruments in your classroom such as xylophones, marimbas, glockenspiels and vibraphone along with the instruments of Latin America such as the Bongo's, Conga's and Ago- go bells.
Lemon Merengue Pie is based on a repetitive, groovy bass line, which even if children have had limited experience playing music they should be able to learn to play on a Xylophone or Marimba. This is accompanied by a harmony part, which can be learned easily in one lesson!
Drummers and Untuned percussion players get an opportunity to learn a different rhythm than they have ever learned before! This is not a standard "Rock Beat" – like many of the arrangements available for school band!, so drummers enjoy the challenge of something they have not encountered before.
Perhaps the best news about these percussion ensemble pieces is that you don't need to be a percussion major to teach them! All the pieces come with teacher guides which help you to implement the pieces quickly and effectively.

So go to the KT percussion junior school music page and check out these three pieces.